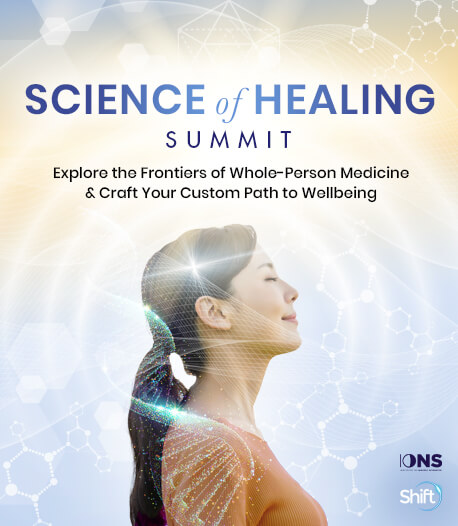 Program & Replays


Healing With Bach Flower Remedies

03/24/2023 9:00:00 PM
-
03/24/2023 10:15:00 PM
()
Add to Calendar
03/24/2023 2:00:00 PM
03/24/2023 3:15:00 PM
America/Los_Angeles
Healing With Bach Flower Remedies: Science of Healing Summit
Science of Healing Summit



Alexis Smart will explore this safe and effective healing modality that unlocks not only the healing power of the body, but returns us to a state of happiness by connecting to our true selves and purpose. She'll share the history of flower remedies and how Dr. Bach, an English medical doctor, came to discover them in the 1930s. She'll also examine the philosophy behind healing with flower remedies and the often misunderstood differences between flower remedies and homeopathy.



https://scienceofhealingsummit.com/program
With Alexis Smart
Hosted by Beth McDougall, MD
Alexis Smart will explore this safe and effective healing modality that unlocks not only the healing power of the body, but returns us to a state of happiness by connecting to our true selves and purpose. She'll share the history of flower remedies and how Dr. Bach, an English medical doctor, came to discover them in the 1930s. She'll also examine the philosophy behind healing with flower remedies and the often misunderstood differences between flower remedies and homeopathy.
In this session, you'll discover:
Flower remedies offer you the tools to heal yourself
By healing your spirit, your body can heal itself
You can change things you think are unchangeable, both in your character and in your life circumstances, by changing your vibrational frequency with the help of flower remedies
The opinions expressed here are those of the author/presenter and are not representative of Shift Network employees, customers, or other presenters.
Love this Speaker and What They Have to Say?
It can be yours to keep... forever.
Get lifetime access to the summit and bonus material by upgrading now!
UPGRADE HERE
Alexis Smart
Founder of Alexis Smart Flower Remedies
Alexis Smart founded her practice in 2004 out of a desire to help people reconnect to happiness and peace of mind. Alexis had always been interested in natural medicine and was raised, not only with respect for the healing power of plants but for the power of the individual to heal him/herself. In her 20s, homeopathy cured Alexis of a quite serious illness and that was when she knew she had found her calling.
Alexis Smart has been a Bach flower remedy practitioner for over 18 years, working with mentors in the direct lineage of Dr. Bach. Alexis is also a practicing homeopath, continuing her post-graduate studies in Greece, with world-renowned homeopath George Vithoulkas. This training has deepened her understanding of human nature and showed Alexis, firsthand, the link between emotional trauma and physical illness, and the miracle of healing when the emotional balance is restored.
Alexis developed her formulas over many years as a flower remedy practitioner. Treating people one on one and seeing them heal from issues they thought were impossible to overcome, inspired Alexis to create a line of flower remedy formulas available to the public. Each remedy has a very specific action and has been formulated through clinical observation, working with real people, and witnessing the powerful effect certain essences have in combination.