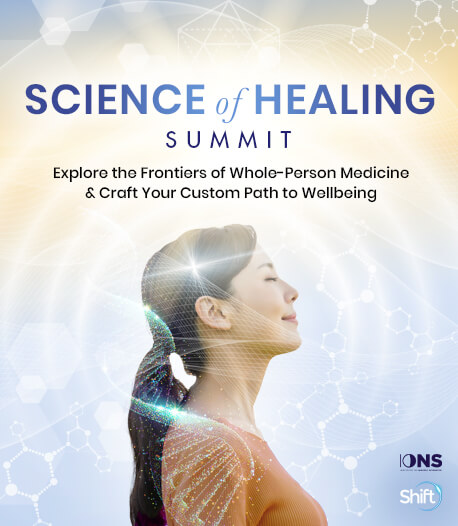 Program & Replays
The live summit is over. However, you can still get the recordings and transcripts of all the summit sessions. Upgrade to receive unlimited access to the inspiration, resources, and powerful practices presented by the experts featured in the Science of Healing Summit series.
Thousands of people from around the globe are learning how to apply the latest science-backed practices that are revolutionizing whole-body healing.
This comprehensive series brings together more than 30 of the world's foremost researchers, doctors, authors, and healers, who will share deep insights and proven practices to help you forge a powerful path to greater health and longevity.
You'll discover the latest evidence-based techniques and therapies exploring bio-optimization, energy medicine, quantum healing, and more — so you can amplify your own healing abilities, and inspire others to do the same.
From both interviews and experiential sessions, you'll glean the latest research on the science of healing. You'll also hear how these ideas are being put into practice in clinical settings.
And you'll be in good hands with our series hosts: Helané Wahbeh, ND, director of research at the Institute of Noetic Sciences… …and Dr. Beth McDougall, an internationally recognized integrative physician whose specialty is treating multifactorial degenerative disease.
Enjoy this special series!