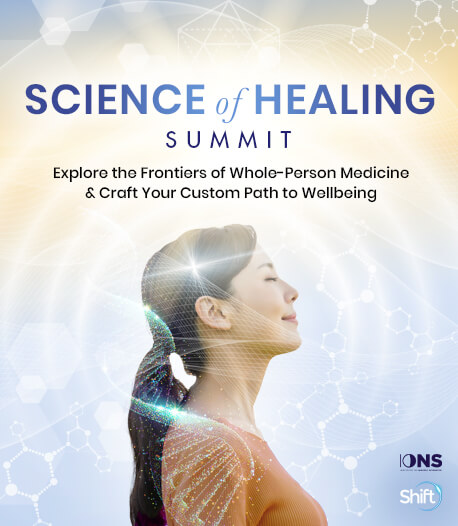 Program & Replays


How to Thrive With Quantum Biology: The Importance of Light, Water, and Love
Broadcast on March 21, 2023
With Carrie Bennett, MS
Hosted by Beth McDougall, MD
According to Carrie Bennett, quantum biology uses the science of light frequencies as a communication method to optimize human physiology. The frequencies of light at different times of the day are signals that are received by both the mitochondria in our cells as well as our liquid crystalline water (EZ water), which acts as an antenna for frequencies. By understanding how to optimize mitochondrial function and EZ water, we can tap into the healing power of light to teach our bodies to thrive.
In this session, you'll discover:
Light contains information for the body in the form of the different wavelengths that are ever-changing throughout the day
Mitochondria are very responsive to light, and make intracellular water which becomes a receiver of the light and other frequencies
Intracellular water not only becomes an amazing frequency antenna, but also structures itself into a battery of potential energy
The opinions expressed here are those of the author/presenter and are not representative of Shift Network employees, customers, or other presenters.
Love this Speaker and What They Have to Say?
It can be yours to keep... forever.
Get lifetime access to the summit and bonus material by upgrading now!
UPGRADE HERE
Carrie Bennett, MS
Quantum Clinician, Lead Faculty at The Quantum Biology Collective
With multiple degrees in biology, nutrition, and bodywork, Carrie Bennett's relentless enthusiasm to learn has made her one of the leading educators in the emerging field of applied quantum biology. She combines deep research and clear explanations of the complex quantum mechanisms at play in the human body. Carrie is a sought-after speaker and guest lecturer. She currently sees clients in her online practice, where she coaches them to view health and healing from a quantum perspective. She's also the lead faculty member and on the board of advisors for the Quantum Biology Collective — the world's premier certification for applied quantum biology in clinical practice.