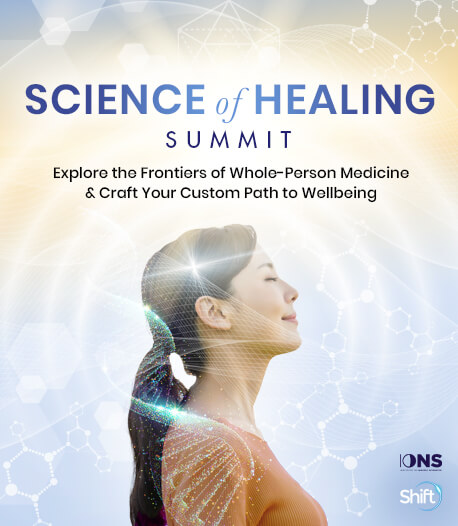 Program & Replays


The 3 Keys to True Healing

03/23/2023 4:00:00 PM
-
03/23/2023 4:45:00 PM
()
Add to Calendar
03/23/2023 9:00:00 AM
03/23/2023 9:45:00 AM
America/Los_Angeles
The 3 Keys to True Healing: Science of Healing Summit
Science of Healing Summit



To truly heal, you must understand key indicators to find your truth and begin your own healing journey. In this session, Rev. Tiffany Jean Barsotti, PhD, explores the power of resonance, how all healing is self-healing, the connection of your emotional, mental, and physical experiences, and how to activate your inner healer. The three keys to healing are foundational to the process of healing. Otherwise, sabotage or spiraling backward happens.



https://scienceofhealingsummit.com/program
With Rev. Tiffany Jean Barsotti, PhD
Hosted by Helané Wahbeh, ND
To truly heal, you must understand key indicators to find your truth and begin your own healing journey. In this session, Rev. Tiffany Jean Barsotti, PhD, explores the power of resonance, how all healing is self-healing, the connection of your emotional, mental, and physical experiences, and how to activate your inner healer. The three keys to healing are foundational to the process of healing. Otherwise, sabotage or spiraling backward happens.
In this session, you'll discover:
How resonance plays a role in healing and not healing, and what to do about it
The mental, emotional, and physical connections to what your experiences are really telling you
How to activate your own inner healer, and the next steps to take on your healing journey
The opinions expressed here are those of the author/presenter and are not representative of Shift Network employees, customers, or other presenters.
Love this Speaker and What They Have to Say?
It can be yours to keep... forever.
Get lifetime access to the summit and bonus material by upgrading now!
UPGRADE HERE
Rev. Tiffany Jean Barsotti, PhD
Medical Intuitive, Spiritual Counselor & Researcher in Biofield Sciences
Rev. Tiffany Jean Barsotti, PhD, is a renowned medical intuitive, clinician, author, and researcher of subtle energy and biofield therapies. She's published in books and prominent journals about integrative medicine, consciousness studies, and the human biofield, sharing co-authorship with clinicians and scientists from academic institutions around the U.S.
She's presented her work at numerous events and venues, including The Science of Consciousness Conference, Science and Nonduality Conference, the Academy of Integrative Health and Medicine Conference, and The Chopra Center for Wellbeing. Tiffany is a favorite on Gaia TV, is faculty at The Shift Network, and is a visiting scholar at the University of California San Diego's School of Medicine.
Her recent book, The Biology of Transformation: The Physiology of Presence and Spiritual Transcendence, explores an ancient yet little-known axis in human anatomy — the Reticular Activating System-Vagus Nerve-Alta Major Chakra Axis as the nexus of communication from Higher Consciousness to the physical and subtle energy bodies of the human being.