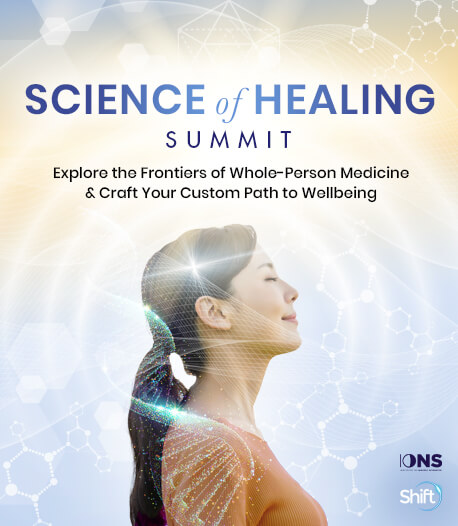 Program & Replays
Awaken Your Infinite Potential and Heal Your Life
Broadcast on March 23, 2023
With Brandon Bays
Hosted by Helané Wahbeh, ND
Are you searching for a more meaningful, deeply fulfilling life? Do you want to discover the secret of cellular healing? Are you looking for the courage and opportunity to create transformation within yourself — healing your mind, body, and being while discovering who you truly are? This is what you'll have the opportunity to experience in this session with Brandon Bays. As founder of The Journey Method, she has developed tools to connect you to the healing power and limitless potential within you.
In this session, you'll discover:
How you can clear and completely heal emotional issues and past traumas programmed into your cells — without reliving the pain
It's possible to open to your own infinite intelligence to taste the peace, love, and clarity that always resides within you
A guided introspection and meditation that will lead you to your own innate healing power and give you insights into your true nature
The opinions expressed here are those of the author/presenter and are not representative of Shift Network employees, customers, or other presenters.
Love this Speaker and What They Have to Say?
It can be yours to keep... forever.
Get lifetime access to the summit and bonus material by upgrading now!
UPGRADE HERE
Brandon Bays
Bestselling Author, Seminar Leader & Expert in Mind-Body Healing
Brandon Bays, bestselling author and pioneer of The Journey Method, is one of the most dynamic, inspirational, and innovative teachers in the field of personal growth and cellular healing. Brandon, who spent many years of her life in the presence of spiritual masters, is known for her radically transformative work in the fields of cellular healing, emotional wellbeing, and spiritual awakening, with extensive training and experience in the field of alternative healing and wholesome healthy living.
Building on the scientific findings of Deepak Chopra, MD, Candace Pert, PhD, and other leading wellness teachers, she developed the powerful teachings of The Journey from her own direct experience of healing from a large tumor in just six-and-a-half weeks without drugs or surgery.
Over the past 28 years, Journeywork has grown exponentially. It offers practical, accessible, and liberating process work which can be used by anyone, in all areas of life, to uncover and awaken limitless potential and bring about healing, freedom, true fulfillment, and abundance. Brandon is an authentic living example of her teachings. Her open, candid honesty, combined with her genuine compassion for the human condition and her relaxed, warm-hearted humor, bring her teachings alive with insight, depth, humanity, and grace.