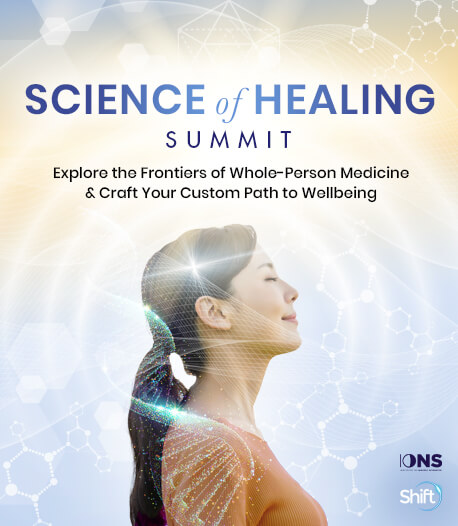 Program & Replays
A Bridge Between Science and Spirituality
Broadcast on March 24, 2023
With Dean Radin, PhD
Hosted by Helané Wahbeh, ND
In this session, Dean Radin, PhD, will focus on a growing trend within science that is reconsidering the relationships among the brain, mind, and consciousness. Ultimately even the nature of reality itself is in the process of being reformulated. Implications of this ideological shift will be discussed.
In this session, you'll discover:
Why long-held assumptions about the mind, brain, and consciousness are in the process of being revised
Why the changes in our understanding of physical reality are accelerating
The implications of these changes and why they have the potential to radically reformulate civilization
The opinions expressed here are those of the author/presenter and are not representative of Shift Network employees, customers, or other presenters.
Love this Speaker and What They Have to Say?
It can be yours to keep... forever.
Get lifetime access to the summit and bonus material by upgrading now!
UPGRADE HERE
Dean Radin, PhD
Chief Scientist, Institute of Noetic Sciences
Dean Radin, PhD, is chief scientist at the Institute of Noetic Sciences (IONS), associated distinguished professor of integral and transpersonal psychology at the California Institute of Integral Studies (CIIS), and chairman of the board for the neurogenetics biotech startup, Cognigenics Inc. His early career track as a concert violinist shifted towards science, and he earned a BSEE degree (magna cum laude, with honors in physics) from the University of Massachusetts, Amherst, a master's of science degree in electrical engineering, and a PhD in psychology from the University of Illinois, Urbana-Champaign. For a decade he worked at AT&T Bell Laboratories, and later at GTE Laboratories. For over four decades, his research has focused on the nature and capacities of consciousness. Before joining the research staff at IONS in 2001, he held appointments at Princeton University, the University of Edinburgh, and SRI International, where he worked on a classified program investigating psychic espionage for the U.S. government.
He is the author and co-author of over 300 scientific, technical, and popular articles, four dozen book chapters, two technical books, and four popular, bestselling books translated into 15 languages, including The Conscious Universe (Scientific and Medical Network's 1997 book award)... Entangled Minds... Supernormal (Silver Nautilus' 2014 Book Award)... and Real Magic. 
His 140+ academic articles can be found in peer-reviewed journals ranging from Foundations of Physics and Physics Essays, Frontiers in Human Neuroscience, Psychological Bulletin, Brain and Cognition, and Psychology of Consciousness. He serves as an adviser for 25 journals, including PLOS One, Frontiers in Bioscience, Integrative Cancer Therapies, Journal of Nervous and Mental Disease, Physics Essays, and Psychology of Consciousness. He was featured in a New York Times Magazine article, and he has appeared on dozens of television programs worldwide. His 690+ interviews and talks have included presentations at Harvard (medical), Stanford (statistics), Princeton (psychology), Columbia (education), Cambridge (physics), Edinburgh (psychology), The Sorbonne (parapsychology), University of Padova (physics), University of British Columbia (parapsychology), and University of Allahabad (cognitive neuroscience).
Dean has been invited to speak at Merck, Google, Johnson & Johnson, and Rabobank, and his government talks have included the U.S. National Academy of Sciences, the U.S. Naval War College, U.S. Army Special Operations Command, U.S. Naval Postgraduate School, DARPA, the Indian Council of Philosophical Research, the International Center for Leadership and Governance, and the Australian Davos Connection. In 2017 he was named one of the 100 most inspiring people in the world by the German magazine OOOM, and as of 2021, his filmography on IMDB lists 42 films, TV shows, and documentary appearances. In 2021 he was designated a  visionary leader by the Visioneers International Network.​​​