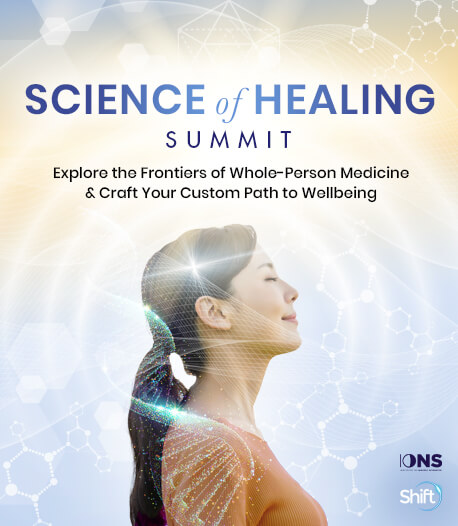 Program & Replays


Being a Citizen Scientist

03/23/2023 8:00:00 PM
-
03/23/2023 8:45:00 PM
()
Add to Calendar
03/23/2023 1:00:00 PM
03/23/2023 1:45:00 PM
America/Los_Angeles
Being a Citizen Scientist: Science of Healing Summit
Science of Healing Summit



According to Eileen McKusick, one of the things she has observed as a teacher of a somewhat subtle method of healing is that many people do not trust themselves and their own sense perceptions. This lack of self-trust and fear of doing things wrong stops curiosity, discovery, and creativity from blooming, and leads us to look to authorities to tell us what to do. In this session, Eileen will discuss how to bridge out of this paralysis into your own genius and the world of discovery that awaits you!



https://scienceofhealingsummit.com/program
With Eileen McKusick
Hosted by Beth McDougall, MD
According to Eileen McKusick, one of the things she has observed as a teacher of a somewhat subtle method of healing is that many people do not trust themselves and their own sense perceptions. This lack of self-trust and fear of doing things wrong stops curiosity, discovery, and creativity from blooming, and leads us to look to authorities to tell us what to do. In this session, Eileen will discuss how to bridge out of this paralysis into your own genius and the world of discovery that awaits you!
In this session, you'll discover:
How to follow your curiosity
Ways to trust your perception
How not to be afraid of doing it wrong
The opinions expressed here are those of the author/presenter and are not representative of Shift Network employees, customers, or other presenters.
Love this Speaker and What They Have to Say?
It can be yours to keep... forever.
Get lifetime access to the summit and bonus material by upgrading now!
UPGRADE HERE
Eileen McKusick
Founder of the Biofield Tuning Institute, Researcher & Author
Eileen McKusick is a researcher, writer, inventor, practitioner, educator, and speaker on the effects of audible sound on the human body and biofield. With a master's degree in integrative education, she has been researching sound since 1996. She is the originator of biofield tuning, and founder of the Biofield Tuning Institute, which conducts grant-funded, peer-reviewed studies on the human biofield.
Eileen is author of the award-winning book Tuning the Human Biofield: Healing With Vibrational Sound Therapy and the new book Electric Body, Electric Health. She's also the inventor of a revolutionary and much-loved tool, the Sonic Slider, and the CEO of BioSona, LLC, which provides sound-therapy tools and training globally.
Eileen is a true pioneer in the fields of therapeutic sound and electric health — her work leads people from a chemical-mechanical perspective of life, health, and the Universe to an electro-sonic one. This new perspective makes health and life easier, connects the dots for people, and ties together multiple concepts in an elegant, easy-to-grasp way. This creates an accessible bridge between what's historically been considered pseudoscience and what is now widely acknowledged as scientifically sound — and leads people to a much greater sense of personal empowerment.