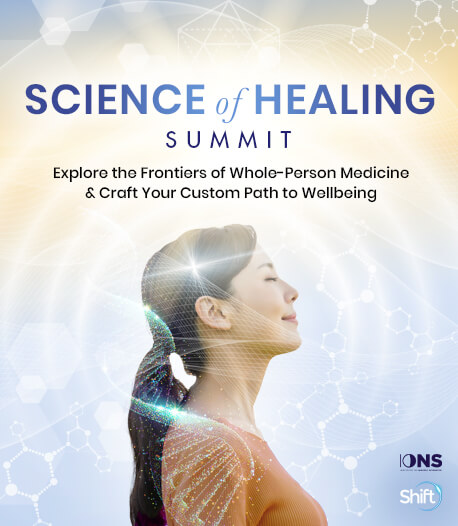 Program & Replays


Bio-Optimization: Optimize Health, Achieve Peak Performance, and Reverse Biological Aging

03/22/2023 7:00:00 PM
-
03/22/2023 7:45:00 PM
()
Add to Calendar
03/22/2023 12:00:00 PM
03/22/2023 12:45:00 PM
America/Los_Angeles
Bio-Optimization: Science of Healing Summit
Science of Healing Summit



Dr. Beth McDougall will discuss the latest research on lifestyle practices, health technologies, and products to optimize health, achieve peak performance, and reverse biological aging. With these measures, you can discover a newfound power to change the trajectory of your health and aging. When it comes to optimizing health and reversing chronic disease, our current medical system falls short. The science of bio-optimization will lay the foundation for new medicine.



https://scienceofhealingsummit.com/program
With Beth McDougall, MD
Hosted by Helané Wahbeh, ND
Dr. Beth McDougall will discuss the latest research on lifestyle practices, health technologies, and products to optimize health, achieve peak performance, and reverse biological aging. With these measures, you can discover a newfound power to change the trajectory of your health and aging. When it comes to optimizing health and reversing chronic disease, our current medical system falls short. The science of bio-optimization will lay the foundation for new medicine.
In this session, you'll discover:
Ways to approach diet, exercise, meditation, sun exposure, earthing, and sleep to optimize health
Strategies for optimizing mitochondrial function — the holy grail of medicine
New revolutionary health technologies for bio-optimization
The opinions expressed here are those of the author/presenter and are not representative of Shift Network employees, customers, or other presenters.
Love this Speaker and What They Have to Say?
It can be yours to keep... forever.
Get lifetime access to the summit and bonus material by upgrading now!
UPGRADE HERE
Beth McDougall, MD
Medical Doctor, Author, Co-Founder & Medical Director of Jyzen
Beth McDougall, MD, has been in practice since 1998 and is an internationally recognized integrative physician with a specialty in multi-factorial degenerative disease. She is the founder of CLEAR Center and the co-founder and medical director of the bio-optimization lab, JYZEN in Mill Valley, CA. Long known as a medical detective, Beth excels at unraveling complex, multifactorial conditions. She has devoted her life to transforming the practice of medicine. Her approach is to combine contemporary science and medicine with spiritual understanding for practical application to optimize health and wellness.
Beth is chief medical officer of Resonance Technologies Group health portfolio — Immunacor, Sonaphi, Sourcewave, Cell Code, CLEAR Health, and Aeon — companies with energetic diagnostic and healing technologies based in resonance physics. She sits on the advisory board for The Academy of Intuition Medicine, Energy Medicine University and the scientific advisory board for the Resonance Science Foundation. She is founder of CLEAR Health, LLC and Cell Code, LLC, which are developing resonant health technologies and frequency-infused consumer health products.
Beth is contributing to an emerging medical paradigm in which medicine and physics intersect. She describes health in the context of your relationship to the unified field — a continuous field of infinite energy and information from which all matter and life emerges. Her book introducing this paradigm, YOUR PRISTINE BLUEPRINT: The Missing Key to Longevity, Reversing Disease, and Radically Transforming Your Life, addresses how this larger context can lead to profound health and wellbeing.