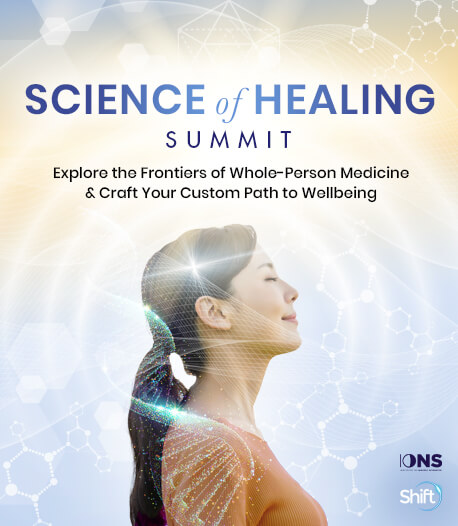 Program & Replays


Playing Your Way to Wellbeing
Broadcast on March 21, 2023
With Dr. Katie Hendricks
Hosted by Beth McDougall, MD
Many of us realize now that judging and beating up on ourselves doesn't work, but what does? Play — with and through our bodies — creates practical magic that can transform our relationships that start with being at home in ourselves. In this session, Dr. Katie Hendricks will explore powerful, simple body intelligence moves you can make throughout the day to refresh, get unstuck, amp up creativity, and listen deeply to your many facets. You can transform anxiety in a few minutes and open to more effective interactions.
In this session, you'll discover:
The quickest way to change your mind is to change your body
Play is far more effective than work
How you can fulfill your dreams while having a good time if you include your body
The opinions expressed here are those of the author/presenter and are not representative of Shift Network employees, customers, or other presenters.
Love this Speaker and What They Have to Say?
It can be yours to keep... forever.
Get lifetime access to the summit and bonus material by upgrading now!
UPGRADE HERE
Dr. Katie Hendricks
CEO of the Hendricks Institute and Co-Founder of Foundation for Conscious Living
Dr. Katie Hendricks, an evolutionary catalyst, contextual disruptor, and freelance mentor, has been a pioneer in the field of body intelligence and conscious loving for 50 years. Her purpose, she says, is to "feel through to the heart with laser-love, and evoke essence through deep play."
Katie is co-author of 12 books, including the bestselling Conscious Loving... At The Speed of Life... and Conscious Loving Ever After: How to Create Thriving Relationships at Midlife and Beyond. Passionate about the power of embodied integrity and full-spectrum presence, her work explores the how of consciousness — and the structures and practices that befriend and transform fear into presence, relational authenticity, and resonant collaboration. 
She specializes in translating concepts such as commitment into directly felt experiences that lead to new choices and creative engagement. Her unique coaching and leadership programs have trained hundreds of body intelligence and relationship coaches in the U.S. and Europe. She developed and led the unique Leadership and Transformation Training for 30 years, and is currently joining her community through the Foundation for Conscious Living to create the Big Leap Online Programs. These online videos are designed to support people in coming home to presence, restoring resourcefulness, and creating caring communities.