Sign up now to receive these FREE recordings and to be notified about our next Science of Healing Summit series:
Ways To Go Beyond and Why They Work with Rupert Sheldrake
Healing Through Sound: Building the Circuitry of Unconditional Love With the Vibrations of Crystal Alchemy Singing Bowls with Jeralyn Glass
Featured Speakers:
(click photo to learn more)

Gregg Braden

Maya Shetreat, MD

Bruce H. Lipton, PhD

Deepak Chopra, MD

Dr. Sue Morter

Rupert Sheldrake, PhD

Dr. Dravon James

Cyndi Dale

Rollin McCraty, PhD

Eileen McKusick

Dr. Stephon Alexander

Sheila Patel

Dr. Dawson Church

Lynne McTaggart

David Muehsam, PhD

Dr. Alberto Villoldo

Judith Orloff, MD

Valencia Porter, MD, MPH

Rudolph Tanzi, MD

Barbara C. Wallace, PhD

Wendie Colter

Dr. Kenneth R. Pelletier

Mimi Guarneri, MD, FACC, ABOIM

Rev. Tiffany Barsotti, M.Th., C.Ht., CCT.

Joe Tafur, MD

Barry Goldstein

Cassandra Vieten, PhD

Professor Jeralyn Glass

Dr. Michael Sapiro

Dr. Jessica Peatross

Tabatha Parker, ND

Dr. Julia Mossbridge

Dr. Jude Currivan

John Ossipinsky

Daphne Miller, MD

Dr. Mark Mincolla

Dr. Gail Jett, RN, FNP, LMT, EEM-AP

Prof Dr. Jan Bonhoeffer

Pam Grout
With Hosts: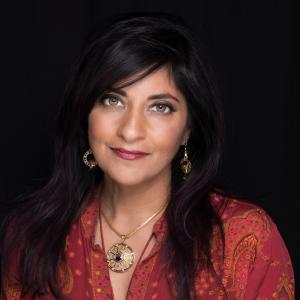 Dr. Shamini Jain
Founder and CEO, Consciousness and Healing Initiative;
Assistant Professor, UC San Diego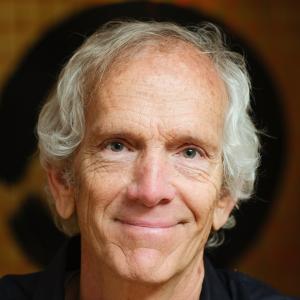 Paul J. Mills, PhD
Professor, UC San Diego; Director of Research, Deepak Chopra Foundation
Science is not only compatible with spirituality; it is a profound source of spirituality.
— Carl Sagan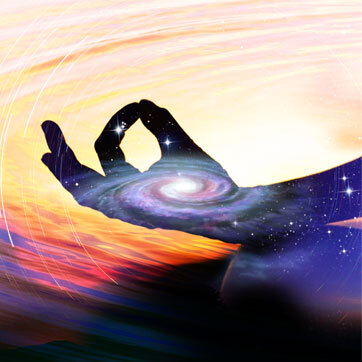 We live in an era of constant discovery and paradigm-shattering excavation when it comes to understanding the underpinnings of full-spectrum health and regeneration.
Just when we land on a new arena of discovery — the microbiome, epigenetics, the biofield, etc. — a whole new vista opens up, blinding us with the radiance of what's possible for our expansion, healing, and connection to the mysteries of existence.
This is an unparalleled time for those at the forefront of optimizing human health and planetary wellbeing through promoting the union of healing arts modalities with groundbreaking science.
Rigorous scientific research in biofield-healing approaches have revealed their effectiveness in reducing PTSD, improving immune function, and even shrinking cancerous tumors.
Ancient wisdom has shown for thousands of years that the body-mind is actually wondrously dynamic — and that our state of consciousness can modify our health instantaneously.
Now you can join a global gathering of pioneers in evolutionary consciousness — including leading-edge scientists, healers, physicians, researchers, and inspiring teachers — sharing a powerful synthesis of inner and outer knowledge that promises to shift your consciousness and unlock your innate capacity to heal... body, mind, and spirit.
Explore the Synthesis of Ancient & Contemporary Healing Technologies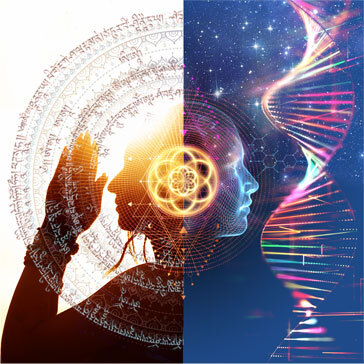 We are all intricately connected through consciousness. In fact, studies show that we can influence healing with our minds — through collective meditation, prayer, attaining altered states with plant medicine, and other methods.
Ancient medicine healers and Indigenous cultures valued both inner knowing and disciplined observation for a complete, connected human experience…
Today, traditional medical doctors and "alternative" practitioners are applying inner wisdom and external knowledge to accelerate healing. Consider, for example, the brain surgeon who practices loving compassion, with measurable positive outcomes in patient recovery — and the energy healer whose methods are backed by research.
In this thought-provoking series, you'll be immersed in the work of those on the front lines of synthesizing new and ancient healing technologies. These mind-blowing practices offer many benefits — from coherent focus and optimizing genetic expression, to alleviating pain, anxiety, trauma, and much more.
Here's a brief sampling of what our enlightening speakers will be sharing with you...
| | |
| --- | --- |
| | Dr. Bruce Lipton will explore the merging of quantum physics with epigenetic science, which has given rise to a "new biology" and a wide variety of energy medicine healing arts. |
| | Join Eileen McKusick as she explains how working with the biofield does more than just release old programming... why sound healing is not just about frequency... and how the power of singing can help heal us. |
| | Gregg Braden will reveal discoveries that shed new light on our mysterious origins and our astonishing potential — and why these discoveries are so important today. |
| | Drs. Deepak Chopra & Rudolph Tanzi will reveal how healing is multidimensional, and how living from pure consciousness is the ultimate state of reality and wellbeing. |
| | Cyndi Dale will examine the commonalities among chakra systems from around the world, and the exciting science that's unveiling the functions and uses of these potent energy bodies. |
| | Dr. Dravon James will elegantly demonstrate the potency of peace as the cornerstone of success in every area of our lives — and the 5 stepping stones to achieving everyday peace. |
| | Dr. Maya Shetreat will discuss terrain medicine — based on the paradigm that everything is connected and our health is a reflection of our community and sense of connection to the earth itself. |
| | Rupert Sheldrake will share the 7 spiritual practices that can make people measurably happier and healthier, and even live longer. |
| | Dawson Church will share how powerful tapping techniques can help alleviate stress and increase your immunity. |
| | Dr. Sue Morter will reveal the science showing us beyond the shadow of a doubt that we create our own reality, health, and destiny. |
| | And many more... |
Inner AND Outer Knowing as Your Path of Self-Care
Bridging science and spirituality allows you to experience vibrant health, deeply connected relationships, and pristine clarity around your purpose on this planet.
— Dr. Sue Morter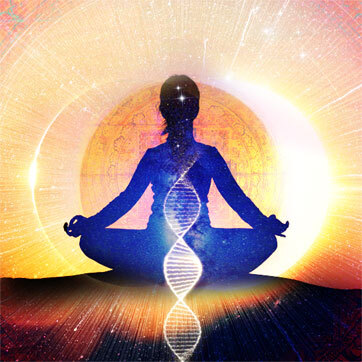 It's easy to feel disregarded when you take a holistic path.
You might hear something like "there's no evidence to support that herb's purported effects."
Or maybe a physician you know maintains that pain relief with acupuncture is "just a placebo effect."
However, when you heal through a spiritual, energetic, or "invisible" modality, you know from your own felt experience that you've gained greater strength, vitality, wellness, or relief. What's more, there's a wellspring of science-based evidence to inspire and empower you to take your spirituality, health, and wellbeing to an even greater level.
Reuniting science and spirituality can make you feel more grounded and validated. It strengthens your ability to restore balance... opens doors to expanded ways of rejuvenating your entire body... and helps us ALL as a global community start to transform medicine and transcend suffering.
With a few simple techniques, daily practices, and powerful treatments from skilled practitioners, the power to heal — and help transform our world — can be within your reach.
In this far-reaching series, you'll discover powerful methods for achieving optimal wellness, promoting self-healing, and preventing illness — through epigenetics, plant medicine, quantum science, sound healing, and more...
Are you ready to embark on a powerful journey to restore and revitalize your WHOLE being?
In this groundbreaking series, you'll discover:
Current psilocybin research designed to induce brain neuroplasticity for improved health-related outcomes
How effective immunity is dependent on a balance between the mind and body, and between the microbiome (intestinal tract) and the brain
The ways that science is increasingly substantiating the existence of the chakra system and other subtle-energy anatomies
What modern science and technology are discovering about how to measure the human energy field
Two breakthroughs that overturn 150 years of thinking about you and your origins, capabilities, and potential
That leading-edge science is converging with universal wisdom to explore how our universe exists and evolves as a unified entity
The role of music in creating heart/brain coherence, the power of your own voice in the healing process, and how to orchestrate your internal symphony
Ancestral spiritual healing techniques and their relevance to the expanding world of psychedelic-assisted therapies and modern medicine
Natural methods that can boost your body's immune markers by as much as 113%
Methods that can raise your levels of the antibodies necessary for first-line of defense against viruses
The results of thousands of scientific papers in peer-reviewed journals affirming that spiritual practices can make people happier, healthier, and even live longer
Four reasons people fall ill with chronic and preventable diseases... and how to heal the imbalances that cause them
And much, much more!
You'll quickly see how to tap into both science and spirituality to accelerate healing and transformation — for you, your family, and your clients.
Here's what participants had to say about previous years' Science of Healing Summit…
"It was like finding my long-lost family!"
I absolutely loved this summit. It was like finding my long-lost family! I have come to the same conclusions as a lot of your speakers but I have been working alone, so hearing that I am not alone but other people understand me and my work, and to be able to hear conversations that inspire and inform has been an utter joy! I have found my tribe! At last! Thank you for having these inspiring and I am sure in many cases, life-saving conversations!
— Sharon Lawson, Bristol, United Kingdom
"... this summit set me on a new path…"
A sincere thank you for organizing this summit! It was amazing and significant for raising my own consciousness! I got so much out of it and so many tips, contacts, and tools to try myself that I'm still exploring many of them in my daily life. I think this summit set me on a new path, or at least helped me reshape my next direction. I feel connected to the planet and the universe in a fresh, significant, and energising way.
— Nina Hakamies, Barkers Creek, Australia.
"I feel more confident in my body's ability to heal..."
The summit helped reinforce healthy habits in my life. We all intrinsically know that eating healthy, relieving stress and negative emotions, exercising, and doing yoga and meditation are all great practices — what I liked is how the summit reinforced scientifically and spiritually why all these things are amazing for healing our bodies and living healthy lives. I feel more confident in my body's ability to heal and to share more unabashedly how amazing these practices are with others.
— Mariah
"This summit was eye-opening!!"
This summit was eye-opening!! All of the guests provided so much depth into their research and have set me on a quest to continue moving forward in my personal and professional studies. It's wonderful and reaffirming to know that there are so many leading scientists and researchers who are as passionate about this intersection as I am.
— Theodosia, San Diego, California
"Dr. Shamini Jain was the perfect collaborative, interactive host..."
Dr. Shamini Jain was the perfect collaborative, interactive host, elevating the understanding and content of each speaker's message. In the future I believe we will see that there is no separation between science and spirituality — only different vocabularies for similar phenomena. As an MD as well as an energy practitioner myself, I have personally experienced this bridge for much of my life. Kudos to The Shift Network, Dr. Jain, and all the participating speakers for expanding this conversation!
— Marjorie Parker, MD, MPH
"What an awe-inspiring gathering of your collective brilliant spiritual beings."
What can I say, it was really inspiring. Even though quite a lot I "knew," had heard, or read, I have not maintained any ritual, discipline, meditation exercise, etc. So every meaningful reinforcement is such a boon, and the presenters were all so great in how they expressed their knowledge. I can only say that I am overwhelmed by everyone's sharing and dedication to the overall health and wellbeing of ALL beings and our beautiful Goddess Mother. What an awe-inspiring gathering of your collective brilliant spiritual beings.
— Dawne, Tasmania
PRESENTED BY
The Shift Network
in association with Consciousness & Healing Initiative (CHI)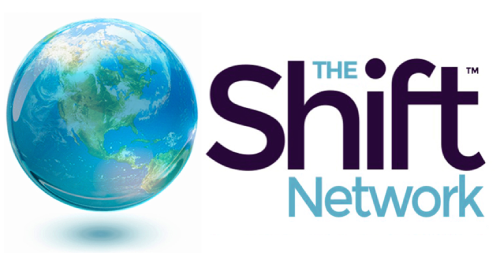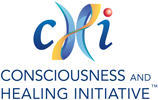 Co-Sponsors