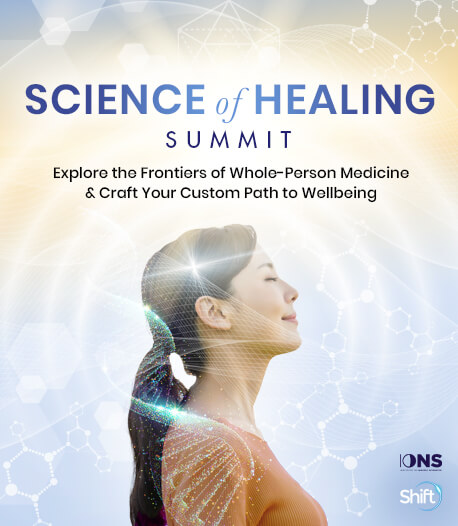 Program & Replays


Science of Life After Death
Broadcast on March 20, 2023
With Alexander Moreira-Almeida, MD, PhD
Hosted by Helané Wahbeh, ND
Alexander Moreira-Almeida, MD, PhD, will discuss the best available scientific evidence regarding one of the most challenging and pervasive questions throughout ages and cultures — the survival of human consciousness after death. He will start with a contextual overview of belief in personal survival, and then will refute misguided historical and epistemological arguments against the notion of survival. He'll also present and discuss studies on mediumship, near-death and out-of-body experiences, and reincarnation.
In this session, you'll discover:
The key misguided arguments and prejudices against the academic study of afterlife survival
What constitutes empirical evidence for survival after death
The belief in life after death in the contemporary world as well as in the history of religions and philosophy
The opinions expressed here are those of the author/presenter and are not representative of Shift Network employees, customers, or other presenters.
Love this Speaker and What They Have to Say?
It can be yours to keep... forever.
Get lifetime access to the summit and bonus material by upgrading now!
UPGRADE HERE
Alexander Moreira-Almeida, MD, PhD
Professor of Psychiatry and Researcher in Spirituality and Health
Alexander Moreira-Almeida, MD, PhD, is a professor of psychiatry at the Federal University of Juiz de Fora (UFJF) School of Medicine and founder and director of the Research Center in Spirituality and Health, Brazil. He's also chair of the section on spirituality of the Latin American Psychiatric Association (APAL), and founding chair of the section on the spirituality of the Brazilian Psychiatric Association (2014-21). Alexander is a former chair of the sections on religion, spirituality, and psychiatry of the World Psychiatric Association (WPA) (2014-21) whhen that body coordinated the WPA position statement on spirituality and religion in psychiatry. He obtained a medical degree at UFJF and trained in psychiatry and cognitive-behavioral therapy at the Institute of Psychiatry of the University of São Paulo, Brazil, where he obtained his PhD in health sciences. He was also a postdoctoral fellow in religion and health at Duke University, and is author of more than 170 papers published in peer-reviewed journals and chapters that have received more than 7,400 citations. He's done more than 550 presentations at academic meetings, including 131 abroad in 17 countries, and more than 400 interviews to lay media. Alexander has coordinated TV NUPES, a YouTube channel on science, health, and spirituality with more than 300 videos and 960k views in 160 countries. He was editor of the book Spirituality and Mental Health Across Cultures, and coauthor of Science of Life After Death. His main research interests involve the exploration of the association between religiosity and health, as well as empirical studies of spiritual experiences, especially their implication for the mind-brain problem, as well as the methodology, history, and epistemology of this research field.