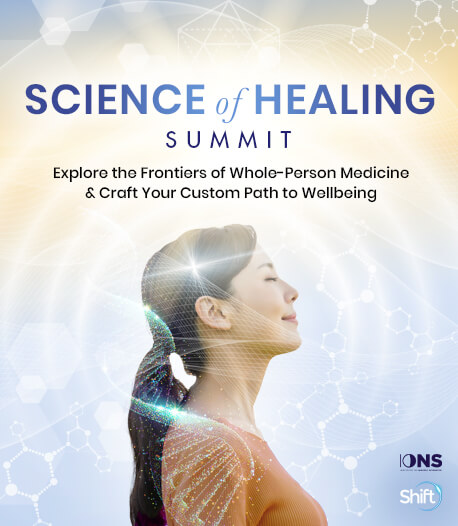 Program & Replays


The Biophysics of Health
Broadcast on March 21, 2023
With William Brown, MSc
Hosted by Beth McDougall, MD
According to William Brown, the role of mitochondria in health and wellness direct his research team's investigation of unified physics operating in subcellular systems that couple biosynthesis and bioenergy generative processes, informing the information network of the spacememory field. Considerations include the role of structured water in the cell and subcellular systems, and the optimization of mitochondrial function.
In this session, you'll discover:
There are remarkable processes occurring in the biophysics of the cell
Investigations into the biophysics of the cell have discovered remarkable capabilities of body and mind
The unified science of biology has tangible applications that promote greater health and wellness
The opinions expressed here are those of the author/presenter and are not representative of Shift Network employees, customers, or other presenters.
Love this Speaker and What They Have to Say?
It can be yours to keep... forever.
Get lifetime access to the summit and bonus material by upgrading now!
UPGRADE HERE
William Brown, MSc
Biophysicist at the Resonance Science Foundation
William Brown is a biophysicist and research scientist at The Resonance Science Foundation where he performs theoretical development and experimental research to better understand the physics of complex, self-organizing systems, particularly  biological systems. Within the theoretical purview, this has revealed important new insights into processes of biogenesis, evolution, biological intelligence, and consciousness. In experimental and applied domains, this also has potential applications in new health and wellness technologies, manufacturing, and agriculture.
​William has worked in numerous laboratories across the country, and has an extensive background in genetic and neurobiological research and theory. He has a bachelor of science degree in cellular and molecular biology from Northern Arizona University, where he performed pre- and post-graduate work at the Center for Microbial Genetics and Genomics, and a master of science degree in applied recombinant DNA technology from New York University, where he worked at the NYU Langone Medical Center performing research on epigenetic regulation within the human transcriptome.
​Additionally, he performed two years of graduate research at the University of Hawaii at Manoa, where he performed research in a variety of areas, including neuromorphogenesis, epigenetics, stem cell regulation, and neuronal cytoarchitectonics.
​William is passionate about learning and considers that to be a fundamental aspect of his work and life. His primary objective is to help bring forth new ideas and technologies to assist humanity and advance civilization.