Featured Speakers:
(click photo to learn more)

Dr. Shamini Jain
Shift Talk: From Separation to Interconnection — Biofield Science and the Truth of Healing

Bruce H. Lipton, PhD
The Honeymoon Effect

Cyndi Dale
The Miraculous Powers of Your Divine Self

Deepak Chopra, MD
Shift Talk: Some Stories and Insights From My Life

Sheila Patel, MD
​​Connecting to Your Inner Wisdom With Ayurveda

Gregg Braden
The Wisdom Behind the Wisdom Codes

Lynne McTaggart
Healing as Intended

Anoop Kumar, MD
A Conversation With Deepak Chopra, MD & Anoop Kumar, MD on Quantum Healing

Maya Shetreat, MD
The Mystical Experience: Wisdom From the Plant Teachers

Dawson Church, PhD
Healing Consciousness: Reconditioning Your Brain for a Healthy Mental Attitude

Donna Eden
Energy, the Biofield, and Personal Healing

Rollin McCraty, PhD
Coherence: How to Get in Sync With Your Higher Self, Others, and the Earth

Jeralyn Glass
Tuning to the Subtleties of Your Senses

Joe Tafur, MD
Psychedelics and Mental Health

Dr. Alberto Villoldo
Growing a New Body: Healing by Detoxification

Cassandra Vieten, PhD
Shift Talk: The Future of Mental Wellness — It's Not What You Think

Dean Radin, PhD
The Magical Power of Consciousness

Dr. Sue Morter
Shift Talk: Healing, Wholeness, and the Quantum Self — The New Science of Spirituality

Charles Eisenstein
The Film "And the Music Played the Band"

Dr. Jessica Peatross
Drainage Pathways and What Really Makes Us Ill

Victor L. Wooten
Sound: A Safe Space for Emotional Healing

John Ossipinsky
Lower Your Risk of COVID & Help Yourself Overcome Long-Haul COVID

Dr. Gita Vaid
Psychedelics and Mental Health

Meredith Miller
The Awakening Potential in Trauma: A Calling to Self-Actualize

Rev. Tiffany Jean Barsotti, PhD
What Does Personal Self-Integration Have to Do With Healing

Dr. Gail Jett, RN, FNP, LMT, EEM-AP
Examining the Evidence: Can Science Help to Explain Energy Healing?

Maejor
Sound Healing in the Mainstream Music Scene

Helané Wahbeh, ND
The Science Of Channeling

David Feinstein, Ph.D.
Healing Within: Energy Psychology Treatment for Trauma

Rupert Spira
Shift Talk: The Ultimate Healing – A Guided Meditation

John Stuart Reid
The Future Role of Sound and Music in Medicine

Dr. Mark Mincolla
Mastering the Way of Miracles

Elena Merani Marr ND, CNHP
Using Sound to Find the True You

Ross Dunseath, PhD
Panel on Biofield Sciences

Ben Stewart
The Film "And the Music Played the Band"

Bill Bengston, PhD
Panel on Biofield Sciences

Dr. Tracy Latz, MD
Grounding is Healing

Gerald Pollack
Science of Water and Healing

Wendy Menigoz, DN
Grounding is Healing

Ariel Garten
Your Brain During Meditation: Listening to Your Mind's Activity

Clinton Ober
Grounding is Healing

Gaétan Chevalier, PhD
Grounding is Healing

Wendie Colter
Essentials of Medical Intuition: A Visionary Path to Wellness
With Hosts: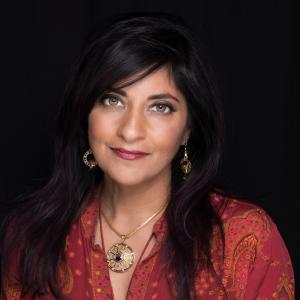 Dr. Shamini Jain
Founder and CEO, Consciousness and Healing Initiative (CHI); Author of Healing Ourselves: Biofield Science and the Future of Health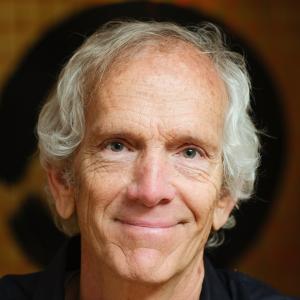 Paul J. Mills, PhD
Professor, University of California, San Diego; Director of Research for the Deepak Chopra Foundation
And Guest Host: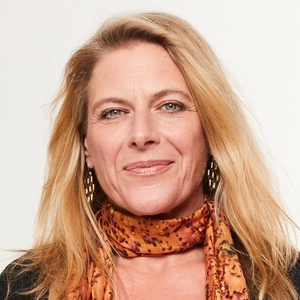 Eileen McKusick
Creator of Biofield Tuning; Author of Electric Body, Electric Health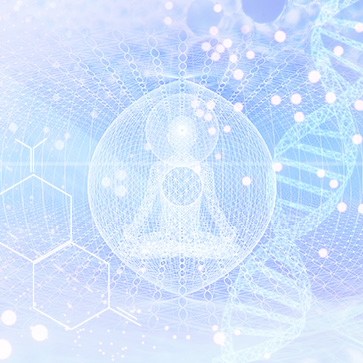 How empowering would it feel to take a proactive approach to your health, incorporating groundbreaking science into your life in a meaningful way?
Imagine the inner power you could unleash by integrating the latest evidence-based tools for whole-body healing into your preventive routine!
After two years of persistent strain on your immune system, nervous system, and spirit, now is the time to tap into the energy and inspiration of a global scientific community as it unveils life-changing, evidence-based treatments and practices based on the healing power of the mind-body connection.
Just in the last few years, exciting research has come to light on body-based therapies — particularly around trauma resolution, integration practices, biofield devices, the use of psychedelics, and psychoneuroimmunology.
We now better understand the internal systems that contribute to optimal mental and physical ease. Having the new science of the lymphatic system at your fingertips, for example, gives you a pathway for improving immunity and aiding your body's detoxification process, which is vital for fighting and treating viruses like Covid.
When it comes to understanding the underpinnings of full-spectrum health and regeneration, we live in an era of constant discovery. The newest studies on sound healing, energetic healing, quantum healing, and biofield science are rich with immediate takeaways, including revelations on measuring the biofield, biofield tuning, and biofield therapies.
And fascinating bodies of research point to similarities between ancient and modern whole-system approaches to health in fields such as Ayurveda, Traditional Chinese Medicine, and omics (biological science technologies).
This is an unparalleled time for those at the forefront of optimizing human health and promoting the union of healing arts modalities with groundbreaking science — and you can be part of this movement forward in the Science of Healing Summit.
When you join this global gathering of pioneers in evolutionary consciousness — including scientists, healers, physicians, researchers, and inspiring teachers — you'll experience the latest developments in whole-body healing from spiritual, embodied, mental, physical, and biofield perspectives.
Be prepared for this powerful synthesis of inner and outer knowledge and wisdom to shift your perspective on the potential and the very meaning of healing.
Explore the Synthesis of Ancient & Contemporary Healing Technologies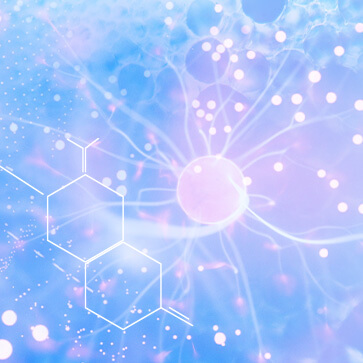 Amplify Your Self-Care and Prevention Practices With These Groundbreaking Tools
In the Science of Healing Summit, you'll be at the forefront of evidence-based breakthroughs in:
Biofield science
Energy medicine
Psychedelics-assisted therapy
Quantum science
Sound healing
Emerging mental health therapies
And more…
This is a rare opportunity to not only understand the future of holistic healing from an intellectual perspective, but also from a grounded, practical place. Guided by leaders from around the globe, you'll be able to integrate the latest proven techniques into your daily life.
You'll find a variety of engaging formats designed to help you synthesize this emerging research and apply it to your life.
You'll have access to:
Shift Talks (TED Talk-style presentations)
Lively panels
Thought-provoking interviews
A live film screening of The Way of Miracles, an award-winning film that takes you on a journey of human healing and personal empowerment
In this far-reaching summit, you'll discover powerful methods for achieving optimal wellness, promoting self-healing, and preventing illness — not just for specific symptoms, but for whole-system healing.
Here's just a sample of what our enlightening speakers will share with you...
| | |
| --- | --- |
| | Deepak Chopra, MD, and Anoop Kumar, MD, will illuminate the fundamental theories and perspectives on how quantum phenomena governs health and wellbeing. |
| | Discover exciting research developments around psychedelic therapy and mental health with Dr. Maya Shetreat, Dr. Joe Tafur, and Dr. Gita Vaid. |
| | Understand how to use Ayurveda to connect to your inner wisdom with Dr. Sheila Patel. |
| | Dr. Alberto Villoldo will explore the fascinating synergy between ancient shamanic wisdom and modern science with regard to healing our bodies through detoxification. |
| | Deepen your knowledge of the science of divinity for increasing miracles with Cyndi Dale. |
| | Gain new perspectives on deep healing and drawing wisdom from our ancestors with Gregg Braden. |
| | Dr. Mario Martinez will explore how your cultural beliefs can affect gene expression of health or illness in a session on developing your epigenetic self. |
| | Understand how negative thinking can trigger gene expression related to Alzheimer's disease and aging — and how you can counter its effects with Dawson Church, PhD. |
| | Donna Eden will share how transforming fear energetically brings out radiant joy — and why everyone has the ability to see and perceive energy. |
| | Learn what the Honeymoon Effect is and how it influences your life with Bruce Lipton, PhD, during a deep dive into the functions of your conscious and unconscious mind. |
| | And many more... |
Unlock Unparalleled Access to the Latest Transformational Health Discoveries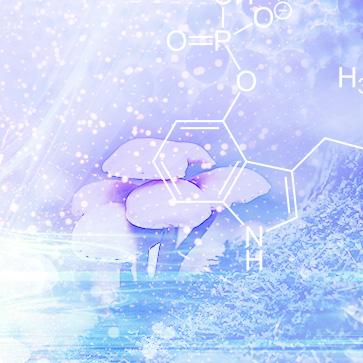 The leading voices in biofield science, energy medicine, sound healing, psychedelics, and integrative mental health are among the global pioneers gathering to share their work with you. They will guide you through the latest in healing trauma, connecting through heart coherence, strengthening your intuition, working with the biofield, understanding the future of mental health, and much more.
You'll learn about emerging approaches and life-changing techniques through sessions designed to help you understand and incorporate the latest discoveries in whole-system healing.
From interviews and panels to brand-new Shift Talks — 20-minute presentations on groundbreaking work — you'll have access to the latest research and theories on the science of healing. You'll also hear how these ideas are being put into practice in clinical settings.
And you'll have the opportunity to be part of a live viewing of The Way of Miracles, a new thought-provoking documentary on the science underlying miracle recoveries, featuring holistic practitioner Dr. Mark Mincolla and interviews with Deepak Chopra, MD, and Bruce Lipton, among other celebrated luminaries.
During this groundbreaking 5-day event, you'll discover:
How your heart rhythms can synchronize with others and the resonant frequencies in the Earth's magnetic fields
The nature of the biofield and how to best feed and care for it
Groundbreaking plant medicine studies that could help in treating modern diseases
How to screen your drainage pathways to gauge illness
Ways to improve your body's detoxification process using the new science of the lymphatic system
How neuroplasticity, intention, and specific acupuncture points can work together to reduce the effects of stress
The awakening potential in trauma and a calling to self-actualize
The evidence behind the science of channeling, according to 150 years of research
How energy psychology is a tool for healing during catastrophic events
How the use of sound and intention are able to shift patterns of thoughts and behaviors

How sound can identify and localize imbalances within the body — and then identify the best resources for resolution

How to nurture your ability to sense and see energy
And much more!
You'll discover a variety of ways to apply scientific breakthroughs so that they become practical and transformative healing practices
Here's what participants had to say about previous years' Science of Healing Summit…
"Great material, Insightful guests, easy to access!"
The Shift Network always delivers! Great material, Insightful guests, easy to access! I will be a lifelong supporter.
— Carrie Purcell-Smith, Tuscola, Illinois
"It was wonderful to gather with professionals and experts in fields of shared interest."
It was wonderful to gather with professionals and experts in fields of shared interest. I felt validated in my own thought processes and hope to form professional connections to further the concept of integrating quantum healing into primary preventive care. I also want to further research the issue to provide evidence of its effectiveness in improving quality of life and the positive impact it can have on the metrics of chronic illness.
— Rebecca Nedden, Wisconsin
"Full of top experts in their field…"
The healing summit was amazing! Full of top experts in their field and challenging the modern approach to healthcare from a perspective of empowerment and healing from within.
— Bryenna, Calgary, Canada
"I deeply appreciate my refreshed inspiration and the reinforcing direction to continue in my practices."
This summit was literally life-changing. I deeply appreciate my refreshed inspiration and the reinforcing direction to continue in my practices. Thank you!
— Andrea Petryk, Ottawa, Canada
"Thanks to a fantastic learning experience, my mind has been opened to so many new things…"
I thought the summit was fantastic! Every presenter had something amazing to share from their field and I learned something new in every presentation. The moderation by Paul and Shamini was amazing and brought out the best in those being interviewed. Thanks to a fantastic learning experience, my mind has been opened to so many new things, and I'm ready to be a force for group consciousness in our world!
— Michelle, Vancouver, Canada
"I found this experience extremely valuable, and the information that was shared was quite varied, expert, and truly eye-opening."
I found this experience extremely valuable, and the information that was shared was quite varied, expert, and truly eye-opening. I am so thankful to have found out about this and the many other resources shared that could have life-changing effects if put into practice. Thank you for sharing this important work!
— T. Leason, Indianapolis
"Mind-expanding topics covered so much ground... I absorb them like a dry sponge."
Enjoyed the summit and loved the material shared by the speakers. Mind-expanding topics covered so much ground... I absorb them like a dry sponge. Keep them coming, please!
— Fran Telban, Vancouver, Canada
"The summit was great!"
The summit was great! A lot of info shared (and pretty clearly), really good advice and practices as well! It can be a good starting point if you are getting interested in this sort of thing. It was really inspirational!
— Cristina, Rome, Italy
"I loved the feeling of being connected with like-minded people all over the world."
It was a very positive way of following these subjects. I loved the feeling of being connected with like-minded people all over the world.
— Brigitte, Netherlands
"The material is powerful, transformative, and highly relevant."
I have thoroughly enjoyed all the sessions that I've watched so far. The material is powerful, transformative, and highly relevant. I very much appreciate the foresight, organization, and technology that made this summit possible, not to mention the amazing people that made it happen. Thank you to all of you!
— Freda, Wisconsin
PRESENTED BY
The Shift Network
in association with Consciousness & Healing Initiative (CHI)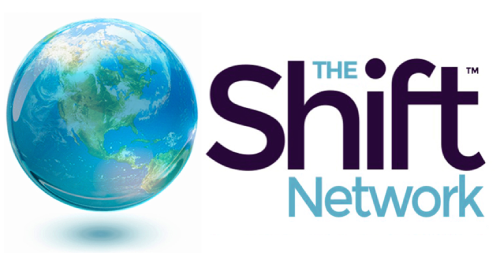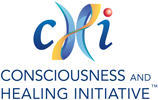 Co-Sponsors